NEXT COVID CLINIC:
Saturday, July 9, 9am-1pm
REGISTER HERE:
Vaccines & Boosters   |   Ages 5-11 Pediatrics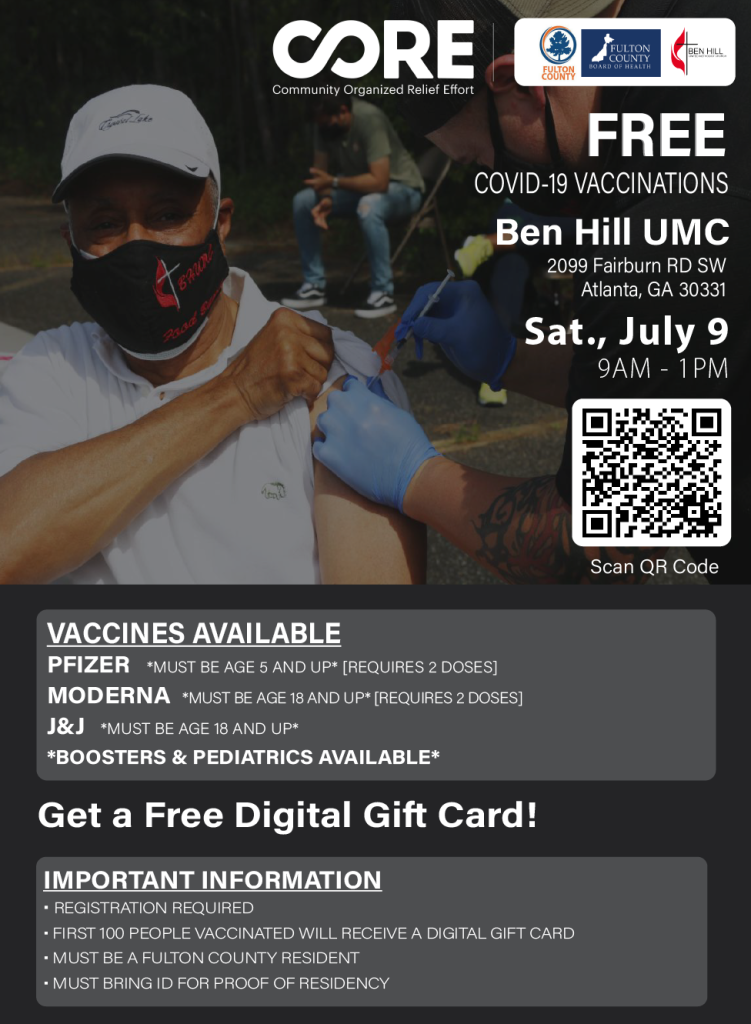 FREE COVID-19 TESTING ONSITE @ BEN HILL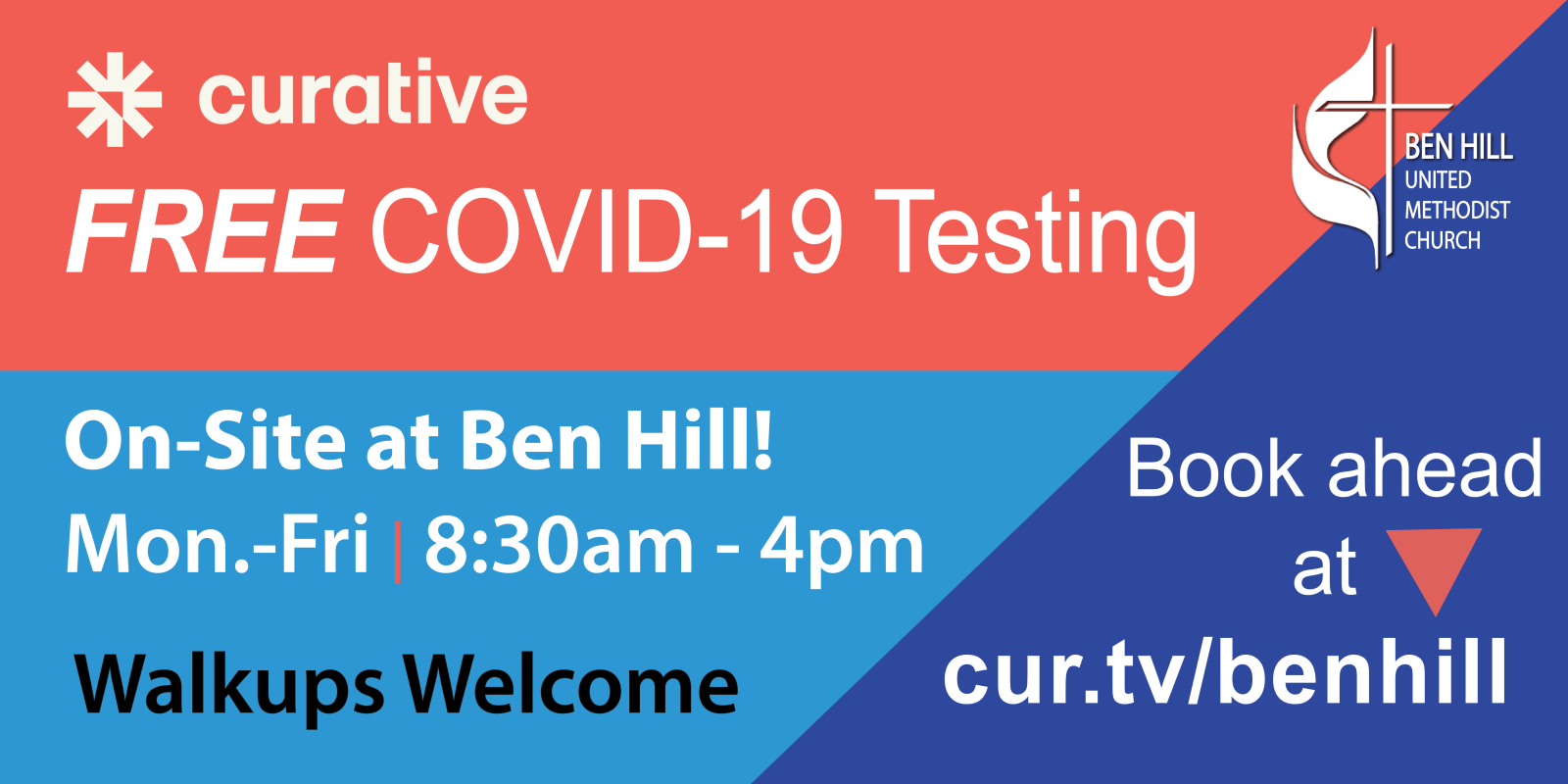 OPEN:  Weekly, Monday to Friday | 8:30 am - 4 pm 
Self-collected, shallow nasal PCR test
Results delivered within 1-2 daysfrom receipt of the sample at the lab
Look for the Curative Kiosk in the big parking lot
on Austin Road across from the church.
Appointments preferred.   Walkups welcome.