NEXT CLINIC:  Saturday, May 14, 9am - 1pm
REGISTER BELOW

A $100 FREE Digital Gift Card will be provided for the first 100 people who take their first or second shot!
MUST RESIDE in Fulton County and MUST REGISTER!
Vaccines Available:
MODERNA -  Requires 2 Doses *Must be Age 18 and up*
PFIZER - Requires 2 Doses *Must be Age 5 and up*
JJ - *Must be Age 18 and up*
*BOOSTERS & PEDIATRICS Available*
*2nd BOOSTER Available for Age 50 and up*
REGISTER HERE
(Ages 5-11) Pediatrics:
FultonvaxPED.coreresponse.org
_______________________________________________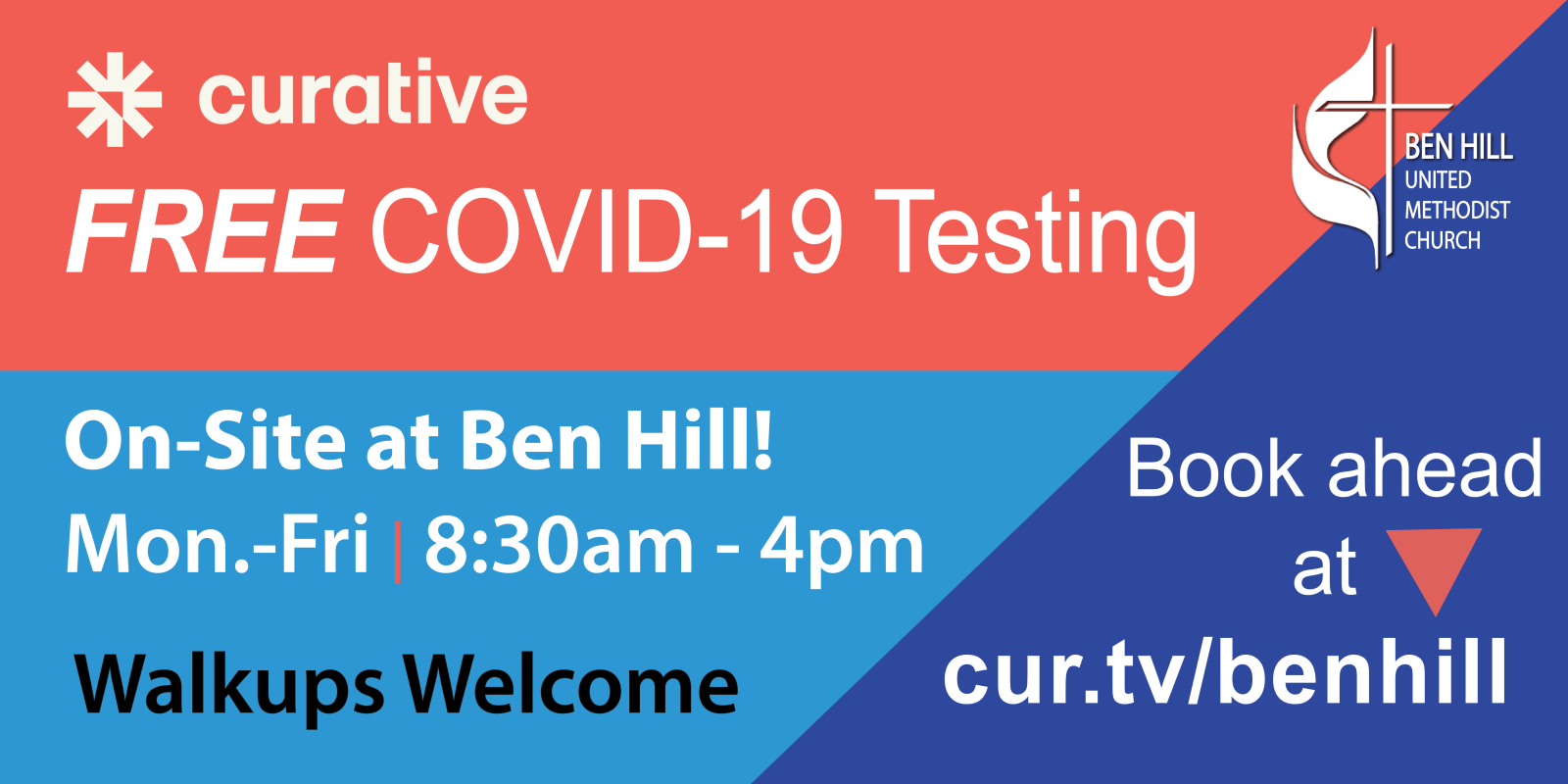 OPEN:  Weekly, Monday to Friday | 8:30 am - 4 pm 
Self-collected, shallow nasal PCR test
Results delivered within 1-2 daysfrom receipt of the sample at the lab
Look for the Curative Kiosk in the big parking lot
on Austin Road across from the church.
Appointments preferred.   Walkups welcome.